Details

Stephan Matthiesen

2015-10-30
On Saturday, 7 November, an information day will be held in Nuremberg, Germany, about the forthcoming UN Climate Change Conference in Paris. I contribute with a presentation about the scientific background, and will take part in a panel discussion. The event takes place from 14.00 in the Künstlerhaus Nürnberg.
My contribution starts at 14.00 with a presentation (in German) on "Climate change: Causes and impacts, science and myths". I will give an overview over the current state of research, but also want to cover some of the aspects that are often misunderstood or misrepresented in the media and the public discourse.
Several other speakers will then give interesting talks about the impacts of climate change on certain regions and ecosystems, and about ways to handle these changes (details in the German flyer).
From 19.00 we then discuss "Population growth and the environment in times of climate change" in a panel discussion.
Besides talks, the event features stalls from various relevant projects and initiatives, both with a local and a global perspective, as well as creative and culinary activities.
The information day is organised by the "Forum International" of the Bund Naturschutz Nürnberg.
Below is the full German programme.
Nürnberg, das Klima und der Rest der Welt - Infotag zur UN-Weltklimakonferenz
Samstag 7. November 2015
ab 14 Uhr
Künstlerhaus Glasanbau, 2. OG
Königstraße 93
90402 Nürnberg
Flyer zum Download (PDF, 380kB)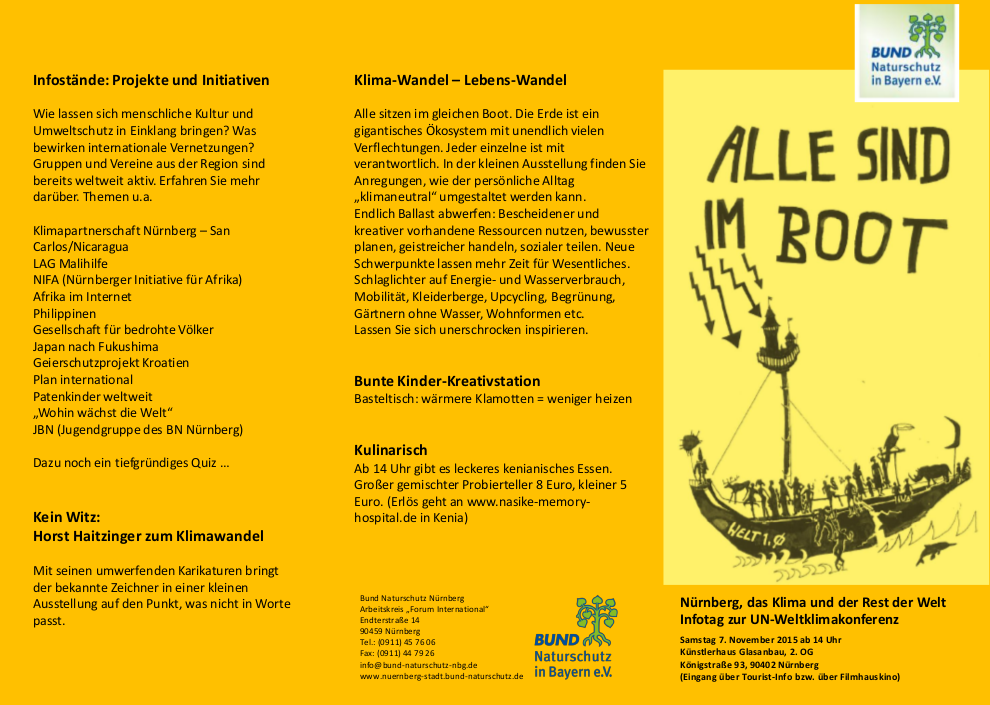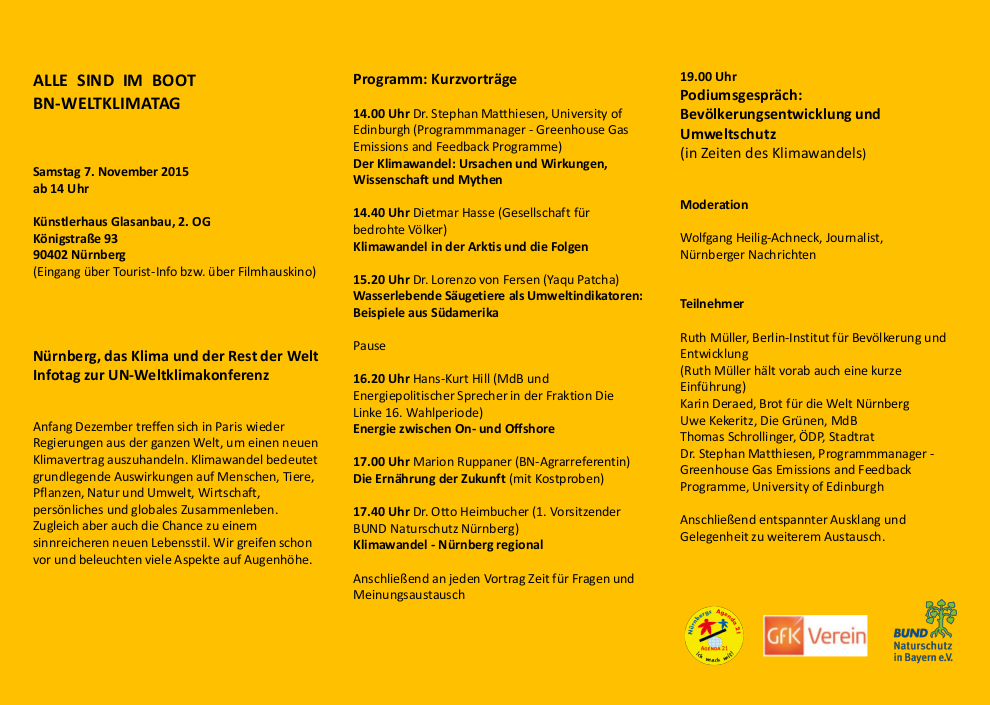 Flyer zum Download (PDF, 380kB)
Last Updated:

Saturday, 24 November 2018